Join the Smallness community
Sign Up
Khadija Imara
CEO of The Original Unbraider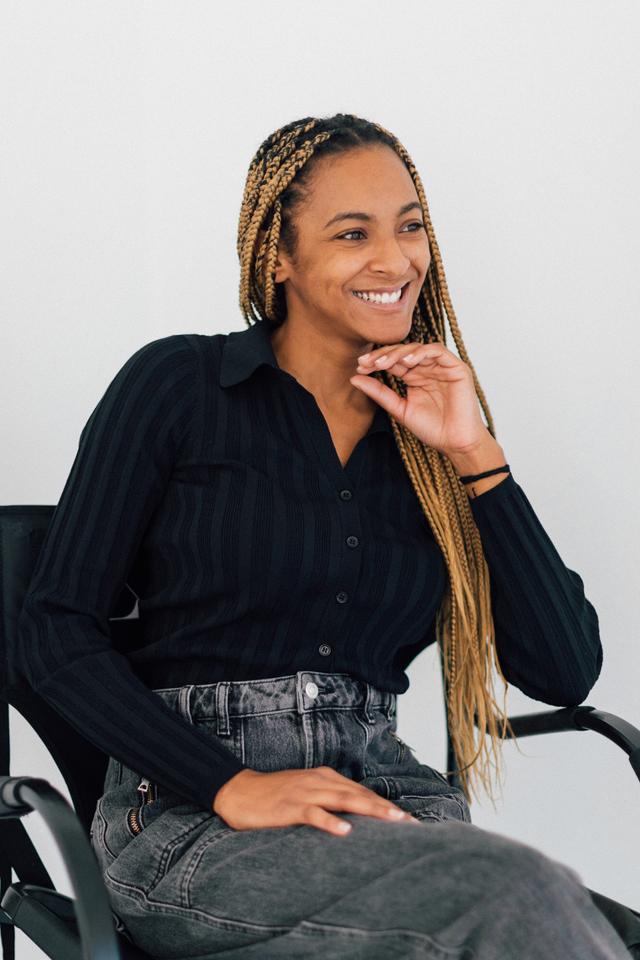 Khadija Imara's journey with The Original UnBraider is a testament to innovation and resilience. The birth of this innovative business sprouted from a mother's quest to make the traditionally time-consuming task of unbraiding hair more efficient and gentler on the hair strands.
In the early 2000s, Natasha Anderson-Imara, Khadija's mother, found herself tasked with the daunting job of unbraiding not only her own hair but also the braids of the six girls in their family. After enduring a laborious two-day process, often resulting in broken combs and potentially damaged hair, Natasha knew there had to be a better way. This necessity and maternal innovation sowed the seed for what would become a groundbreaking invention: The Original UnBraider.
Little did Khadija know, her path was set to intersect with The Original UnBraider in a big way. Many years after its inception, she found herself stepping into the CEO's shoes, ready to breathe new life into her mother's invention. On February 1, 2023, under Khadija's leadership, The Original UnBraider was officially relaunched.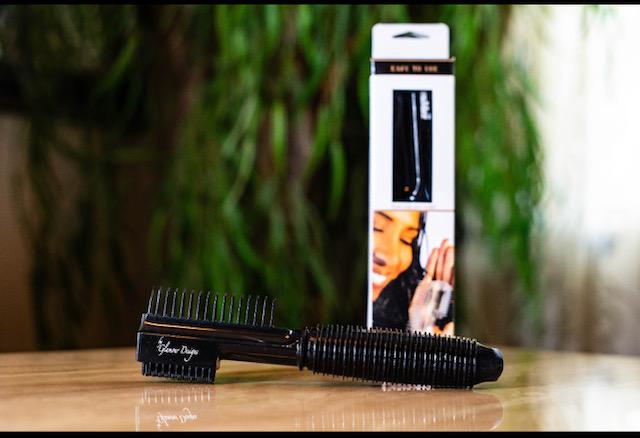 For Khadija Imarra, the heart of her entrepreneurial journey lies not in profit margins or public recognition, but in the relationships she's cultivated and the real, positive impacts she's made. As she says, "The most rewarding part of owning a business is having a positive impact on individuals around the country and even across the globe."
As the CEO of The Original UnBraider, Khadija treasures the pride and excitement that her customers express. "Many people have shown so much pride in our product and they are excited to be a part of the journey," she shares. The encouragement and pride that Khadija's customers and followers show has become a cornerstone of her business experience.
"The most rewarding part of owning a business is having a positive impact on individuals around the country and even across the globe."
In her own words, "The support, love and pride that our customers and followers have shown is the most amazing part of the experience." For Khadija, these connections, the transformation of hair care experiences, and the ability to make a difference are the real rewards of her entrepreneurial journey.
When asked what makes her brand unique, Khadija's answer underscores a profound commitment to community. She says, "Our brand is not unique simply because we have a unique product. Our brand is unique because the core mission is to uplift, support and inspire the black community. We want to ensure that our success is shared with our community and we provide employment opportunities that make a positive impact."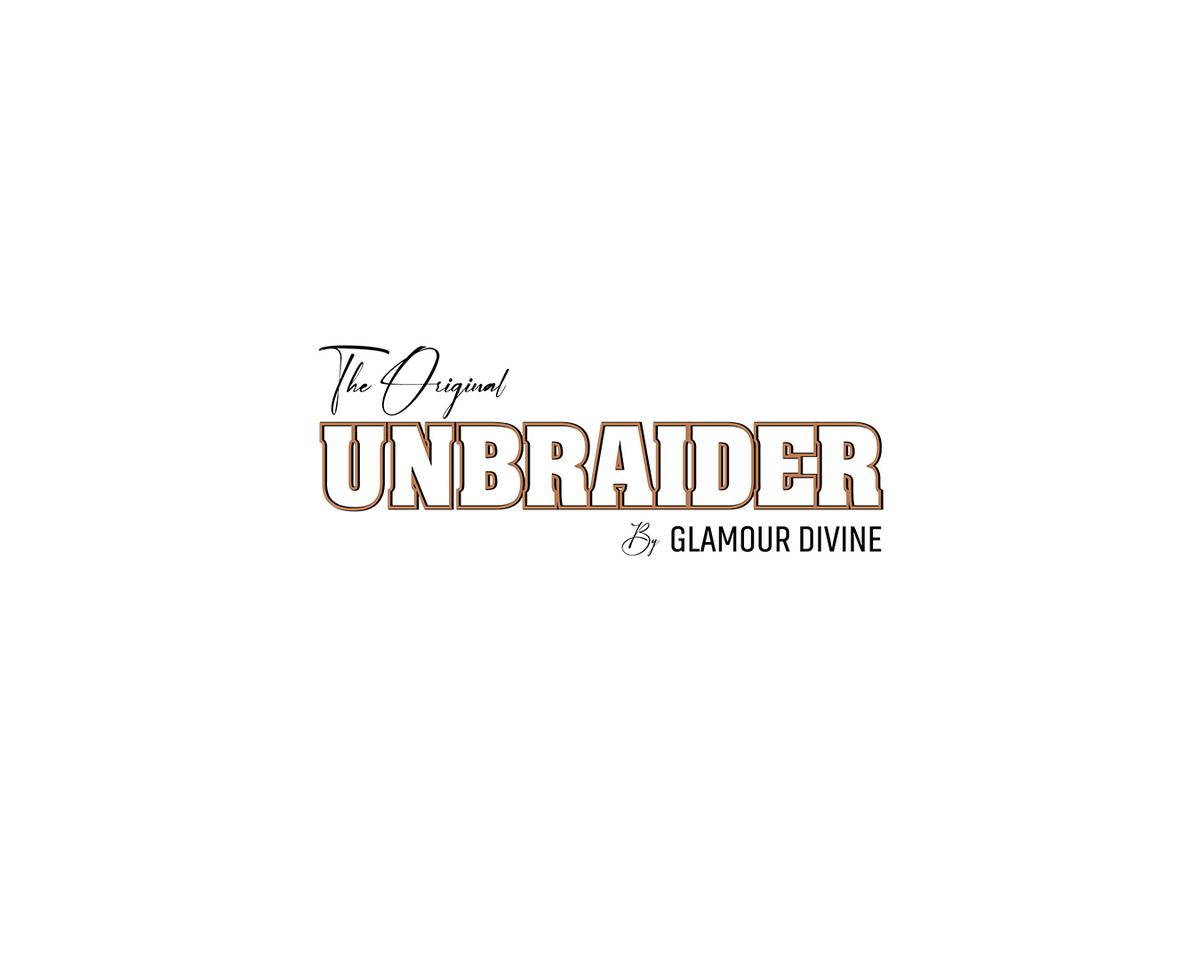 The name and logo of the company hold a special significance, too. "The Original UnBraider was named by Natasha," Khadija explains. "The name specifically includes, 'The Original,' because it is the first of its kind. This is the first tool specifically designed to unbraid hair, hence The Original UnBraider."
In essence, Khadija's approach is about more than selling a product—it's about uplifting her community and acknowledging the roots of her business, both of which are reflected in the company's name and mission.
As Khadija's mother navigated the path of entrepreneurship, she encountered a myriad of challenges, particularly when trying to build a recognizable brand.The role of technology, particularly social media and e-commerce platforms, in shaping the trajectory of The Original UnBraider cannot be understated. "When the product was originally launched in 2005, sales had to be made in person or through the phone," Khadija recalls, pointing out the time-consuming and expensive nature of these traditional sales methods.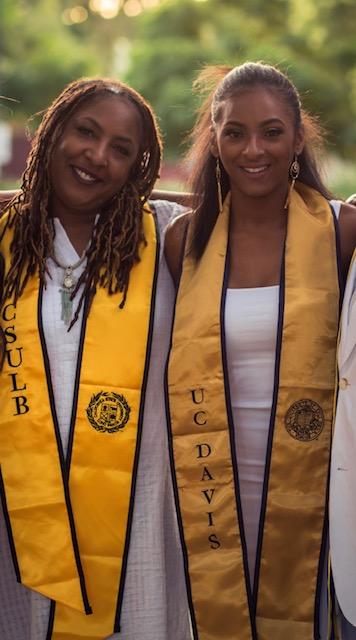 The landscape has since changed dramatically, thanks to technology. Now, the company can leverage social media platforms like Instagram to demonstrate and advertise their products for free, significantly expanding their reach. Khadija cites an Instagram Reel posted on January 9, 2023, which has been played a staggering 4.8 million times without any expenditure on their part. "Technology has provided an inexpensive and quick way to market our product, which has been instrumental in our success," she acknowledges. In a digital age, the power of social media has proven to be a game-changer for small businesses like The Original UnBraider.
"Technology has provided an inexpensive and quick way to market our product, which has been instrumental in our success,"
Customer feedback has played an instrumental role in shaping The Original UnBraider's brand. "We have nearly 40,000 followers that are very engaged with our Instagram and have provided an overwhelming amount of feedback," Khadija notes. This feedback helps them to continually adjust and refine their website and social media presence. It has also guided them in educating their followers about their products. For instance, they created an Instagram reel in response to questions about whether their product works on natural locs, effectively leveraging customer queries to inform and educate their audience.
Thus, despite initial hurdles, Khadija found a way to successfully build The Original UnBraider's brand by harnessing the power of social media and paying close attention to their customers' feedback.
Khadija's journey as a businesswoman offers valuable insight for other budding entrepreneurs. She offers straightforward, actionable advice, stating, "I encourage young entrepreneurs two things: start and don't stop." Recognizing that beginning a new venture can be daunting, she urges entrepreneurs to take small, consistent steps toward their business goals. And once they've begun, the key, she asserts, is perseverance, even in the face of obstacles. The capacity to adapt and press on is essential.
Khadija's Action Items for You
Find a task/project management service that will provide organization in your workflow.
Find your competitors social media and websites. Look the similarities and differences of the websites and social media pages. Take note of what products are their best sellers
Take note of their(competitors) descriptions and the lexicon. Take note of the type of posts that receive a lot of engagement versus those that don't.
Research content creators to determine a social media content strategy
Request free consultations from accountants and inquire about options about how to properly set up your company.
As you scale but have little financial flexibility find inexpensive assistance like interns or virtual assistants. You can delegate tasks to these individuals before the demand and workload makes you less efficient and emotionally depleted.
The Unbraider Website
Instagram
Login
Not a member yet? Sign up today and join the fun!
By clicking the log in button you agree to Basal House LLC's Terms of Service and have read the Privacy Policy